To add a connection to PostgreSQL, go to Integrations via the right-hand sidebar, create a new PostgreSQL integration and enter credentials: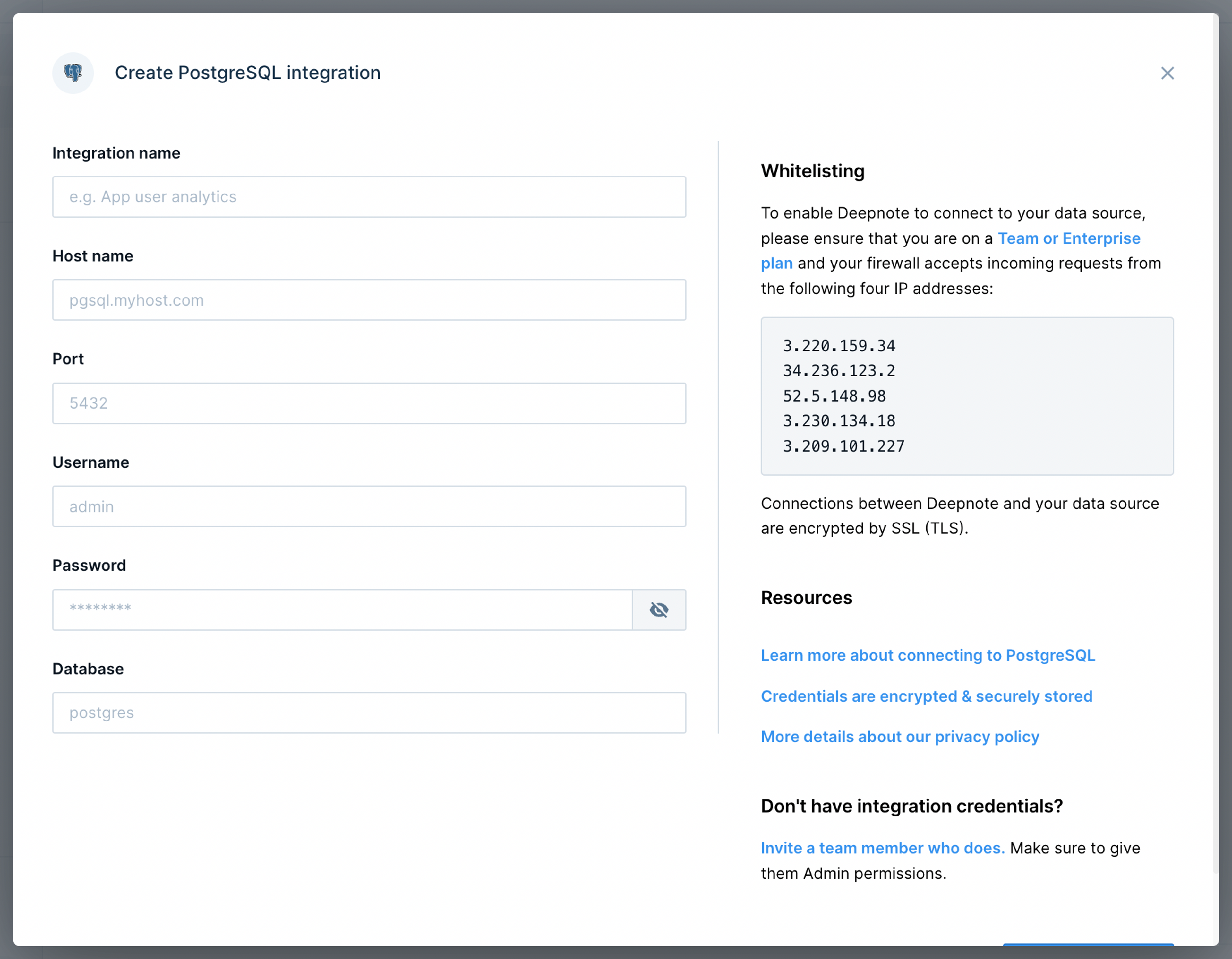 Don't forget to connect the newly created "PostgreSQL" integration in the Integrations sidebar.
The fastest way to query your connected postgres database is to use a SQL cell. You can create one by clicking "+ Block" or at the bottom of a notebook.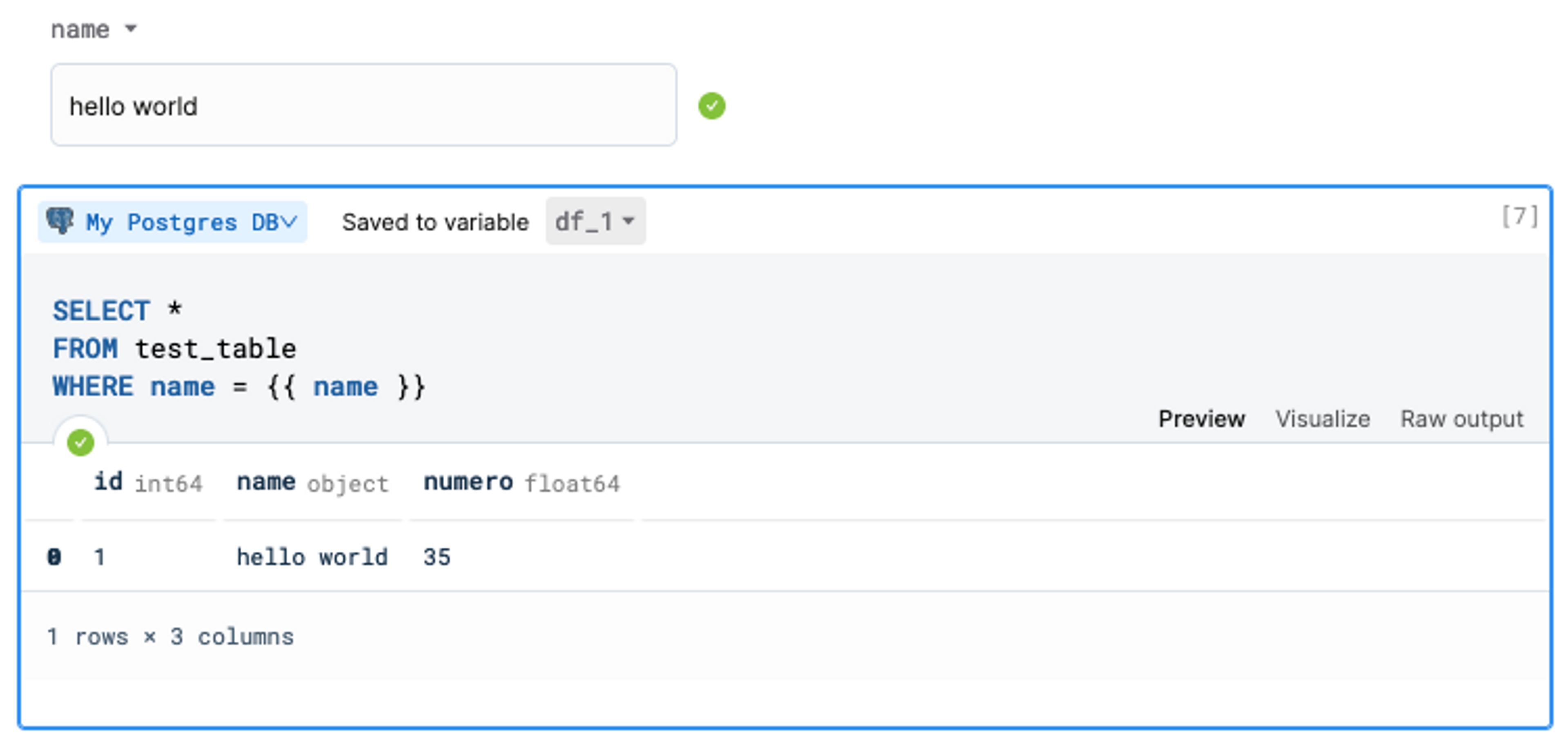 A text input cell and a SQL cell work together
Alternatively, if you want to use python to access the database, access the connection details via environment variables with a common prefix that's generated from the name of your Postgres integration:
<INTEGRATION_NAME>_HOST
<INTEGRATION_NAME>_DATABASE
<INTEGRATION_NAME>_PORT
<INTEGRATION_NAME>_USER
<INTEGRATION_NAME>_PASSWORD
Then you'll be able to connect to a database like this:
import

 psycopg2


import

 os



try

:
    connection = psycopg2.connect(
        user=os.environ[

"MY_INTEGRATION_USER"

],
        password=os.environ[

"MY_INTEGRATION_PASSWORD"

],
        host=os.environ[

"MY_INTEGRATION_HOST"

],
        port=os.environ[

"MY_INTEGRATION_PORT"

],
        database=os.environ[

"MY_INTEGRATION_DATABASE"

])

    

with

 connection.cursor() 

as

 cursor:
        cursor.execute(

"SELECT version();"

)
        record = cursor.fetchone()
        

print

(

"You are connected to - "

, record)



except

 (Exception, psycopg2.Error) 

as

 error:
    

print

 (

"Error while connecting to database"

, error)

You can now use connection and connection.cursor() like shown in example above to run queries against the database. Here's how you can run a query and see its output:
import

 pandas 

as

 pd

query = 

"""
SELECT *
FROM users
"""


df = pd.io.sql.read_sql_query(query, connection)
df

PostgreSQL supports SSL & SSH connections.