Integration with MindsDB requires an account at MindsDB Cloud. Follow the steps there to connect MindsDB Cloud to your database instance. In Deepnote, choose the MindsDB integration from the dashboard and enter the credentials to MindsDB Cloud (these are visible in the MindsDB cloud dashboard).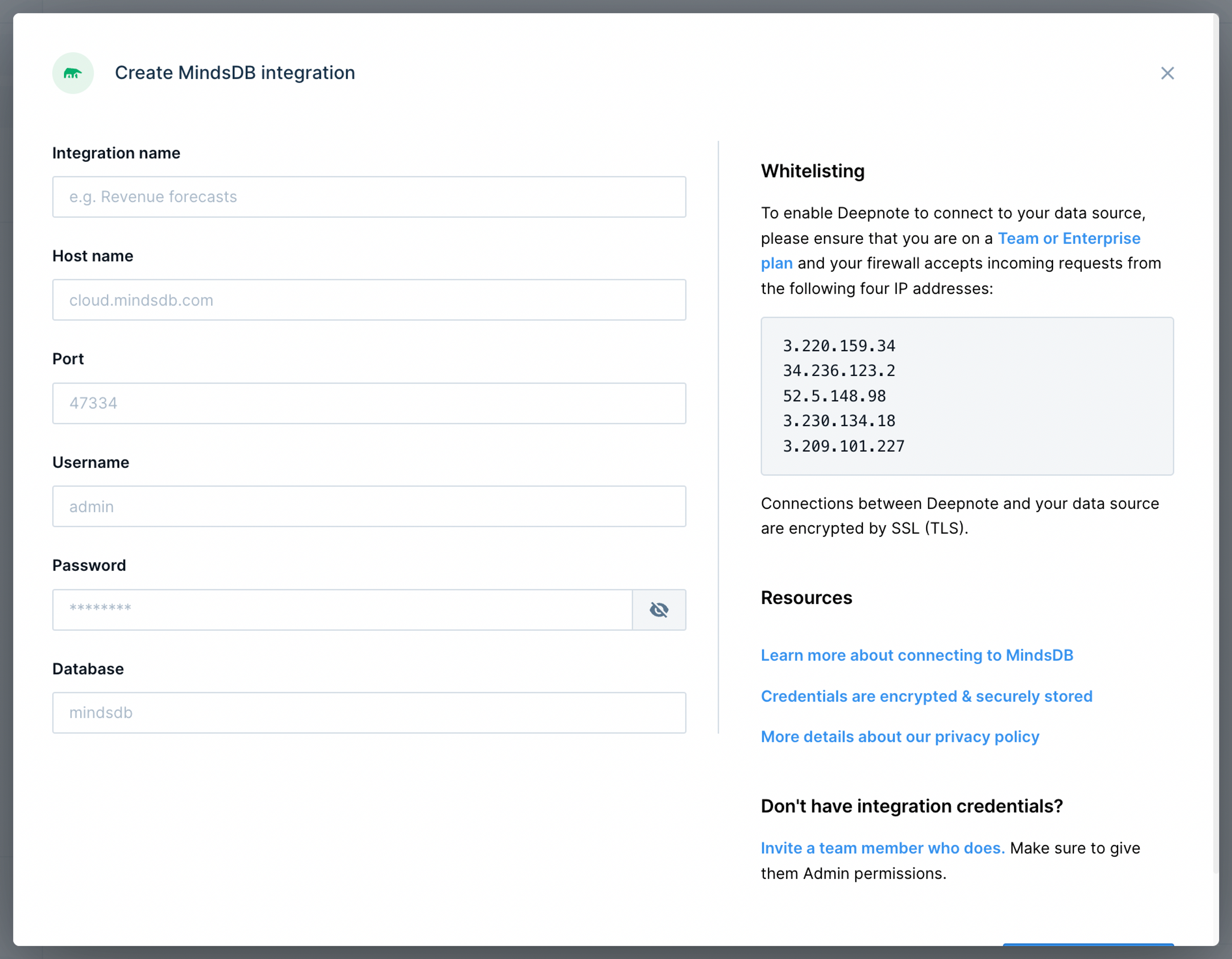 After that's done, you can connect the new integration to your project.
The easiest way to query MindsDB is to use SQL cells.
Deepnote supports securing connections to MindsDB via optional SSL & SSH tunnels.