We're thrilled to announce that intelligent code assistance is soon coming to Deepnote! With AI code completion (currently in closed Beta), you'll enjoy lightning-fast suggestions that consider the entire notebook as context, including text, code, and markdown.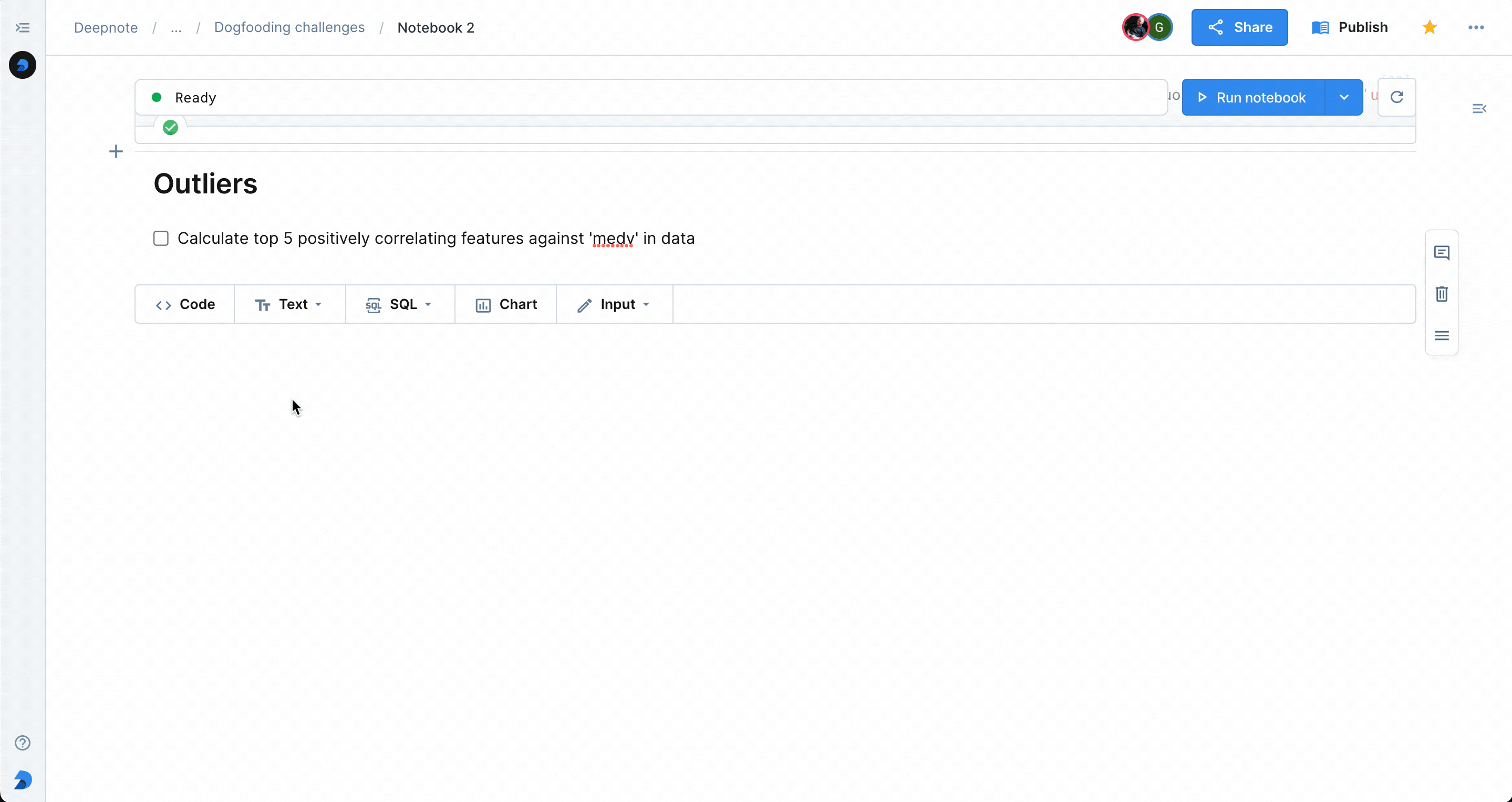 Say goodbye to manual searches and time-consuming boilerplate code – our AI companion effortlessly anticipates your next steps. This is especially valuable for exploratory data analysis, empowering you to focus on gaining insights rather than getting caught up in syntax details.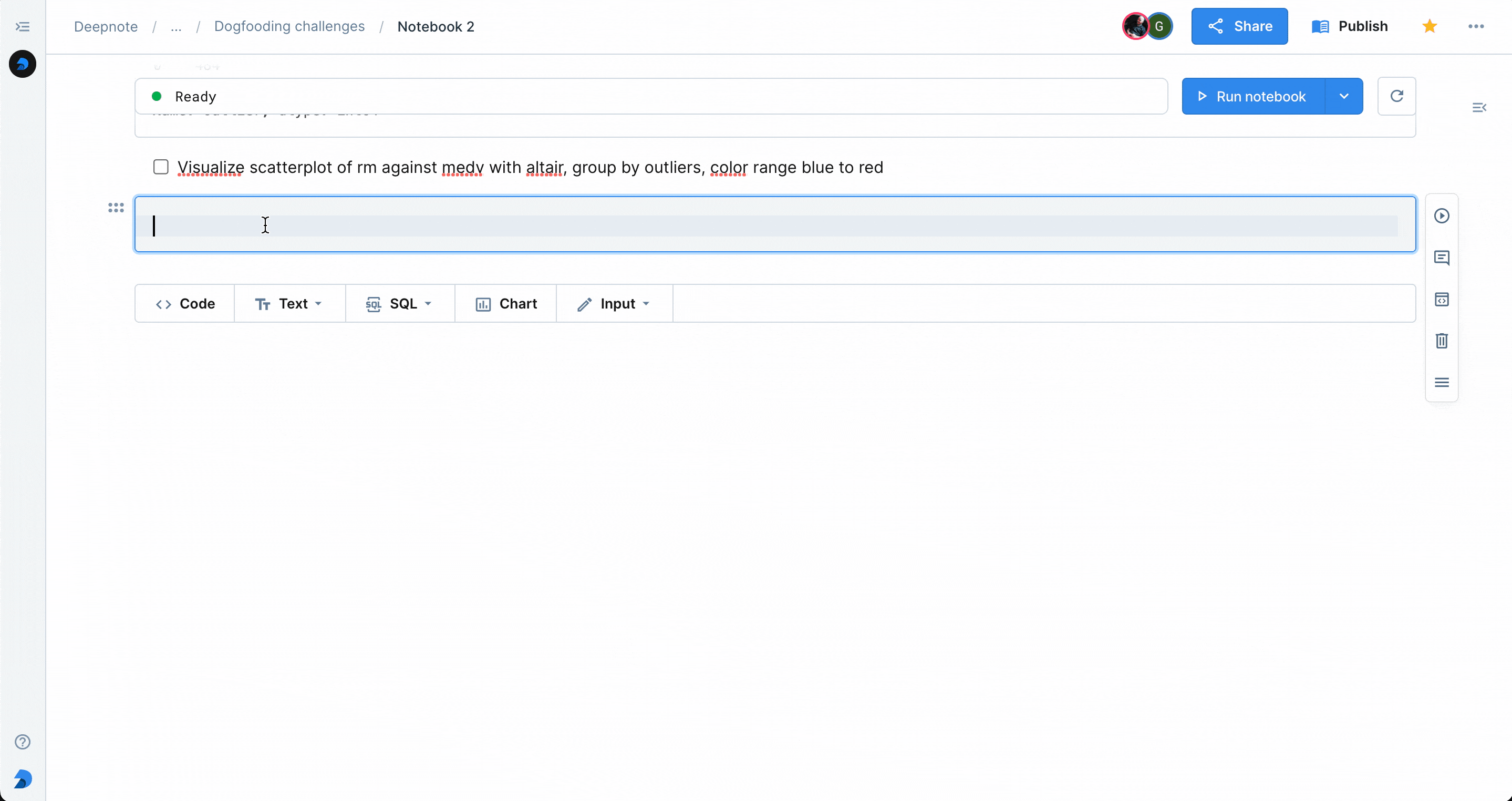 Limited seats are available for interested individuals to join our closed beta. Claim your spot by clicking on the link below. Priority will be given to our Team and Enterprise plan customers.
Code completion is just the first step in our journey to transform data work in notebooks via the power of AI. We have many more exciting features planned, all aimed at enhancing your productivity. Keep an eye out for updates as we continue to unveil these exciting developments!
We are pleased to announce that Deepnote is now HIPAA compliant, which means that companies can securely process PHI on our platform while adhering to the US federal law that sets national standards for protecting medical records and personal health information.
If you would like to learn more about HIPAA and how to sign a BAA, please reach out to our sales team at sales@deepnote.com.