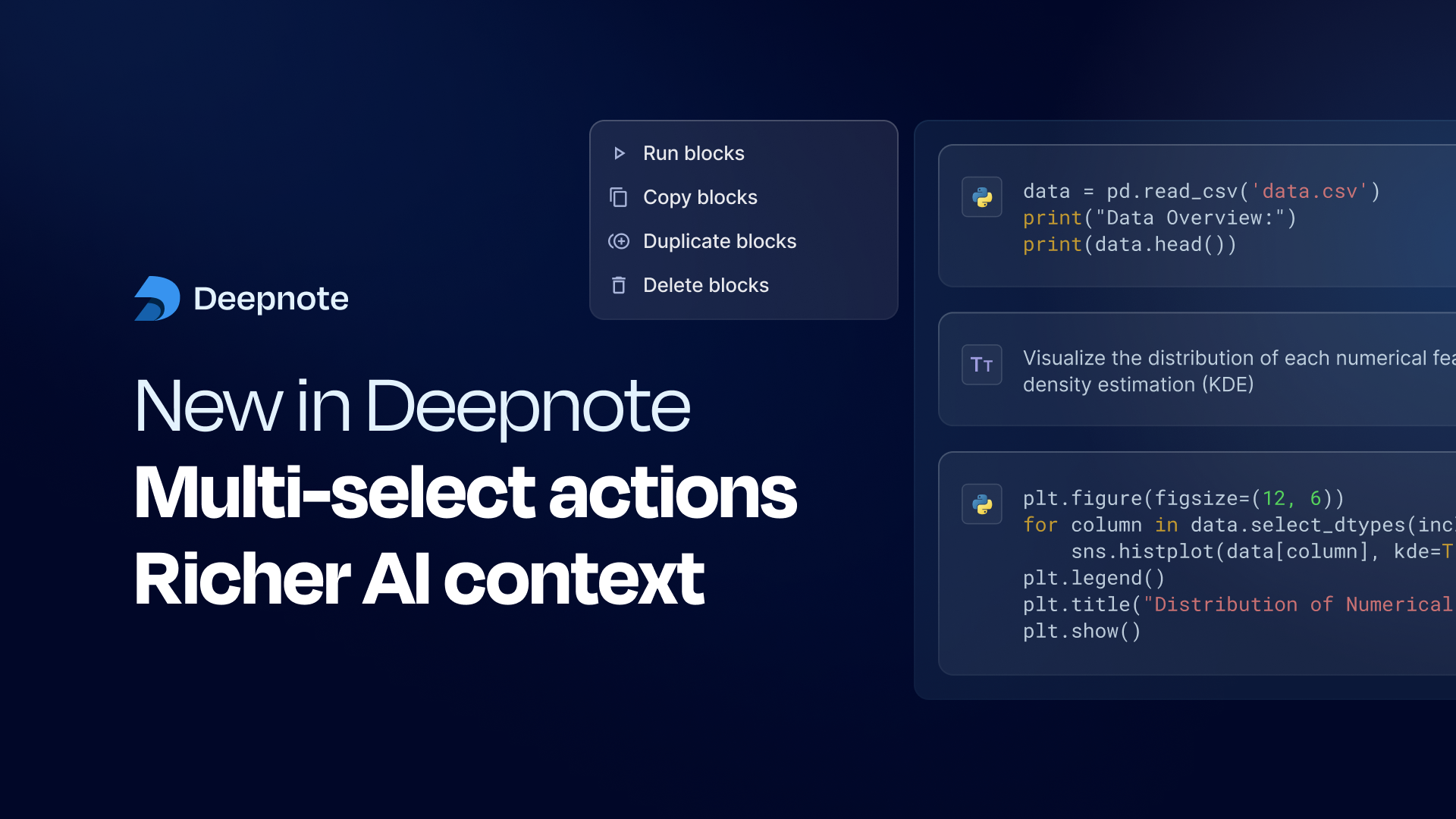 Bulk actions have arrived in your notebook! Effortlessly select multiple blocks and perform a variety of tasks with them at once.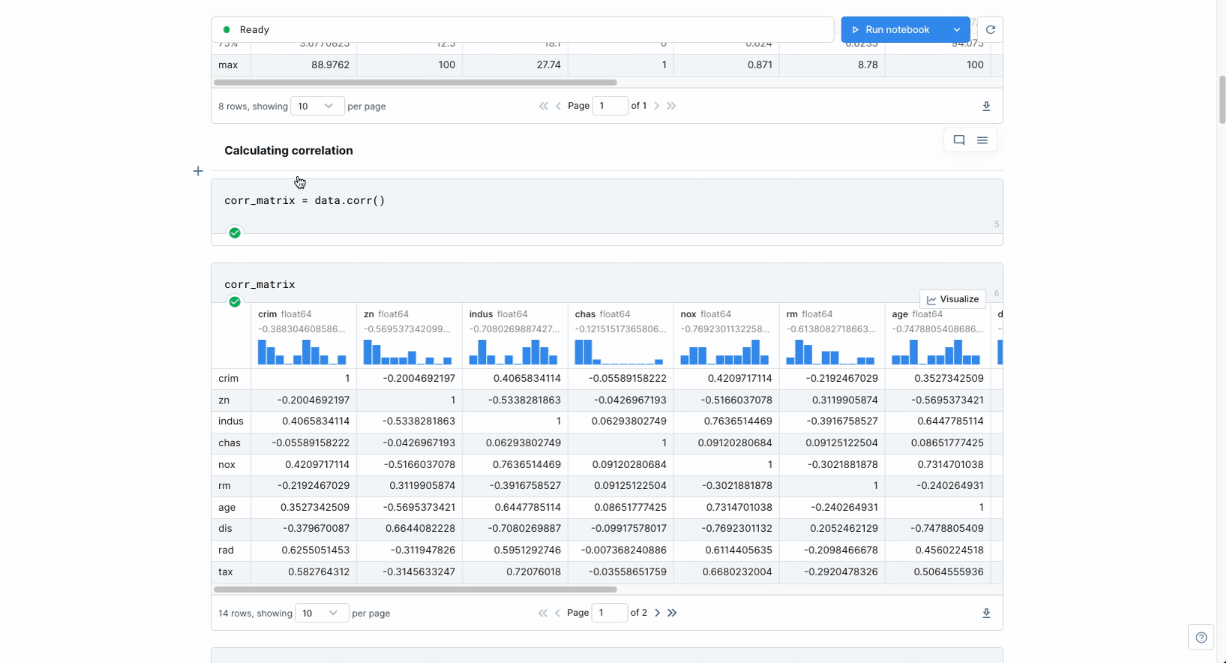 When you're in a block, simply hold SHIFT and click on neighbouring blocks to include them in your selection. Alternatively, tap Esc within a block, followed by SHIFT+↓/↑ to expand your selection range.
Once the blocks are selected, you can access a range of actions in the block actions menu. You can run, duplicate, delete and move the selected blocks up/down. In addition, you can also copy-paste the selected blocks by pressing Cmd+C and Cmd+V. Say goodbye to the days of handling blocks individually and enjoy this little productivity boost!
Deepnote AI now has a more profound understanding of the context of your project, leading to even smarter and more relevant suggestions.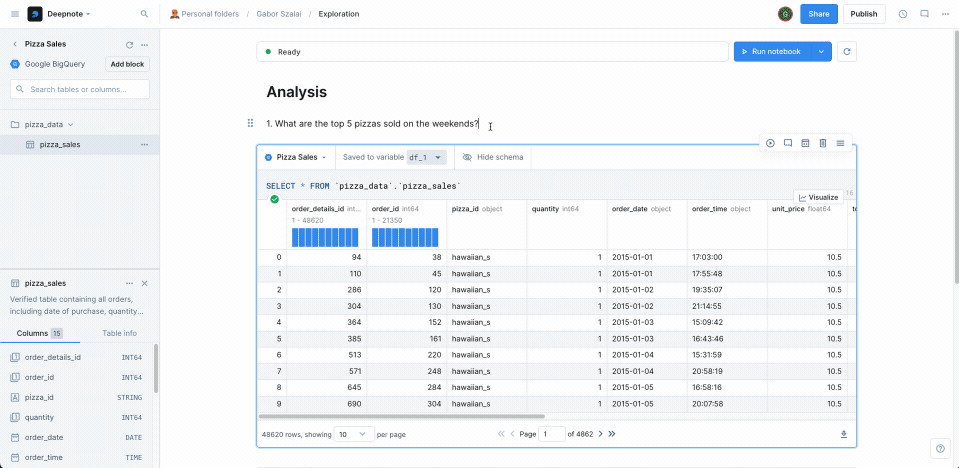 When you use Deepnote AI to generate or edit code, it now incorporates a broader view of your project. This includes the entire content of your notebook, whether it's code, SQL, or text blocks. This means Deepnote AI is fine-tuned to your project, providing you with a more customized assistance.
But that's not all! We're introducing a new option that allows you to decide if you'd like to share the outputs of block executions with Deepnote AI. By simply toggling the 'Provide access to block outputs' switch in Settings & Members → Project settings, Deepnote AI can read the outputs in your notebook. This greatly improves the relevance of its suggestions and enables a more conversational interaction. For instance, you can simply ask the AI to do the next step by referring to previous results, streamlining your workflow and sparing you from detailing every prompt.