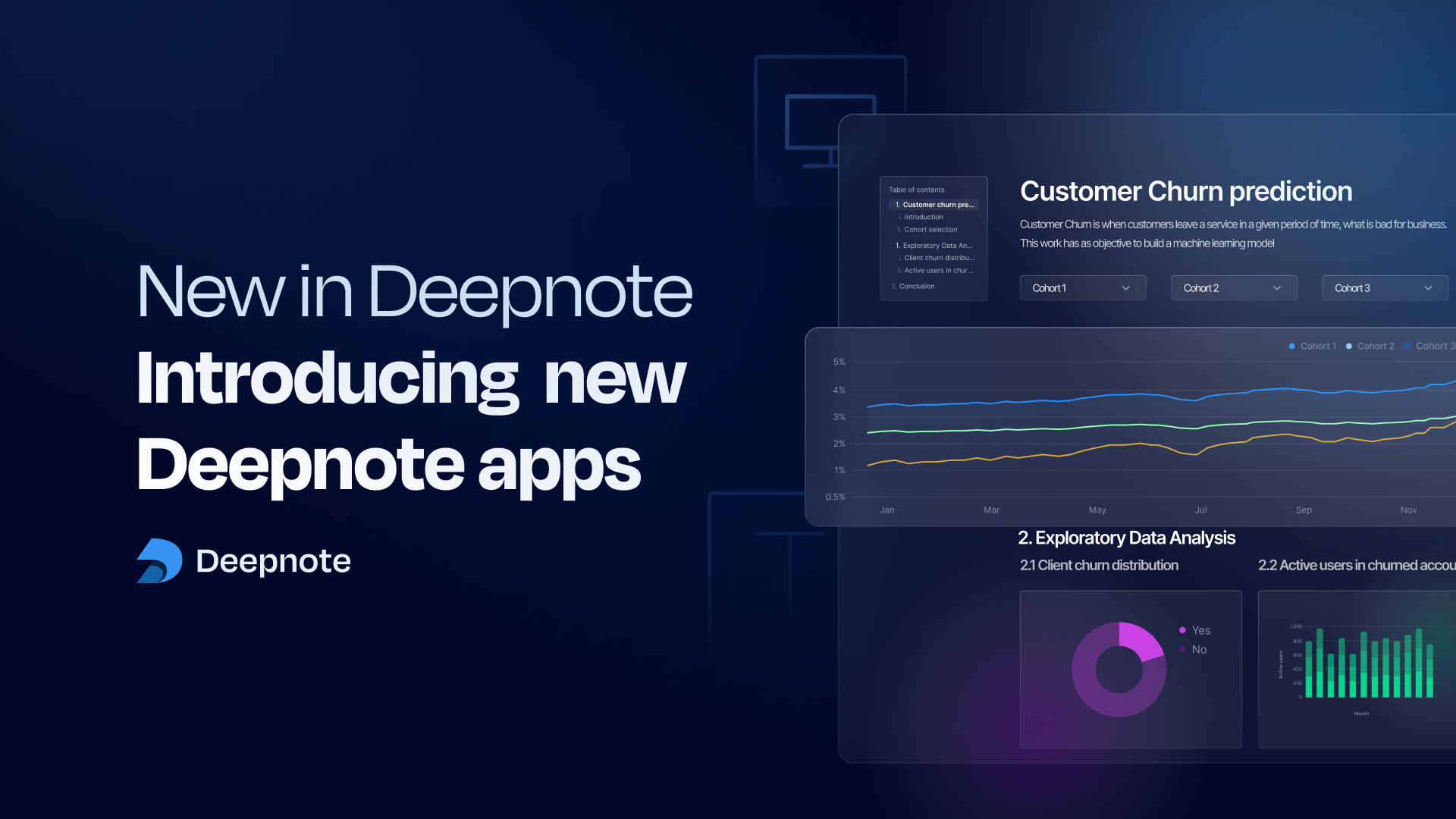 Some analyses are best presented with the journey to get there, while others call for a more polished interface. You may wish to hide some code blocks so they don't distract from the story you are trying to tell, or parametrize the notebook with a couple of inputs so your audience knows which knobs to turn. With Deepnote, you can now create stunning apps that will impress your CEO.
Apps now execute within your projects providing support for all environment options you are used to. You can use stronger machines for more compute or RAM, install additional packages or use custom Docker environments.
Arrange blocks in your notebooks into multiple columns with drag-and-drop. This allows you to create a beautiful and organized notebook layouts that will be immediately reflected in your app. You can also make the apps full-width to showcase charts on larger screens. The possibilities are endless.
Your existing dashboards will continue to function for the next 6 months without any changes. When you open the projects, Deepnote will guide you through the transition process, typically by creating a copy of the published notebook. In some cases, automatic conversion of dashboards may be possible, but others may require your review.
Stay tuned for more improvements to apps! The next big one we are working on are comments in apps.