We've been hard at work lately, putting your feedback into action, and we're excited to show a reimagined Deepnote navigation and workspace access. This isn't just a tune-up, we've rethought the whole experience to better serve you.
Now, your project view is crisp and clean, with a single sidebar on the left showcasing all your notebooks, files, and integrations. You can easily access what the rest of your team is working on and browse other projects by clicking the top left menu icon. But, rather than describing in-length all the details of what changed, we're more excited to hear your thoughts after you've given the new look a try. To share your feedback, all you need to do is click the in-app question mark in the bottom right.
And there's more!
Drag to resize the sidebars, or drag them all the way to the side to hide them. You can also press Ctrl + .(⌘ + . on Apple devices) to hide the UI.
Quickly search and jump between projects by hitting Ctrl + K (⌘ + K on Apple devices). You can even easily search any kind of text and we will look it up for you in project's code or text.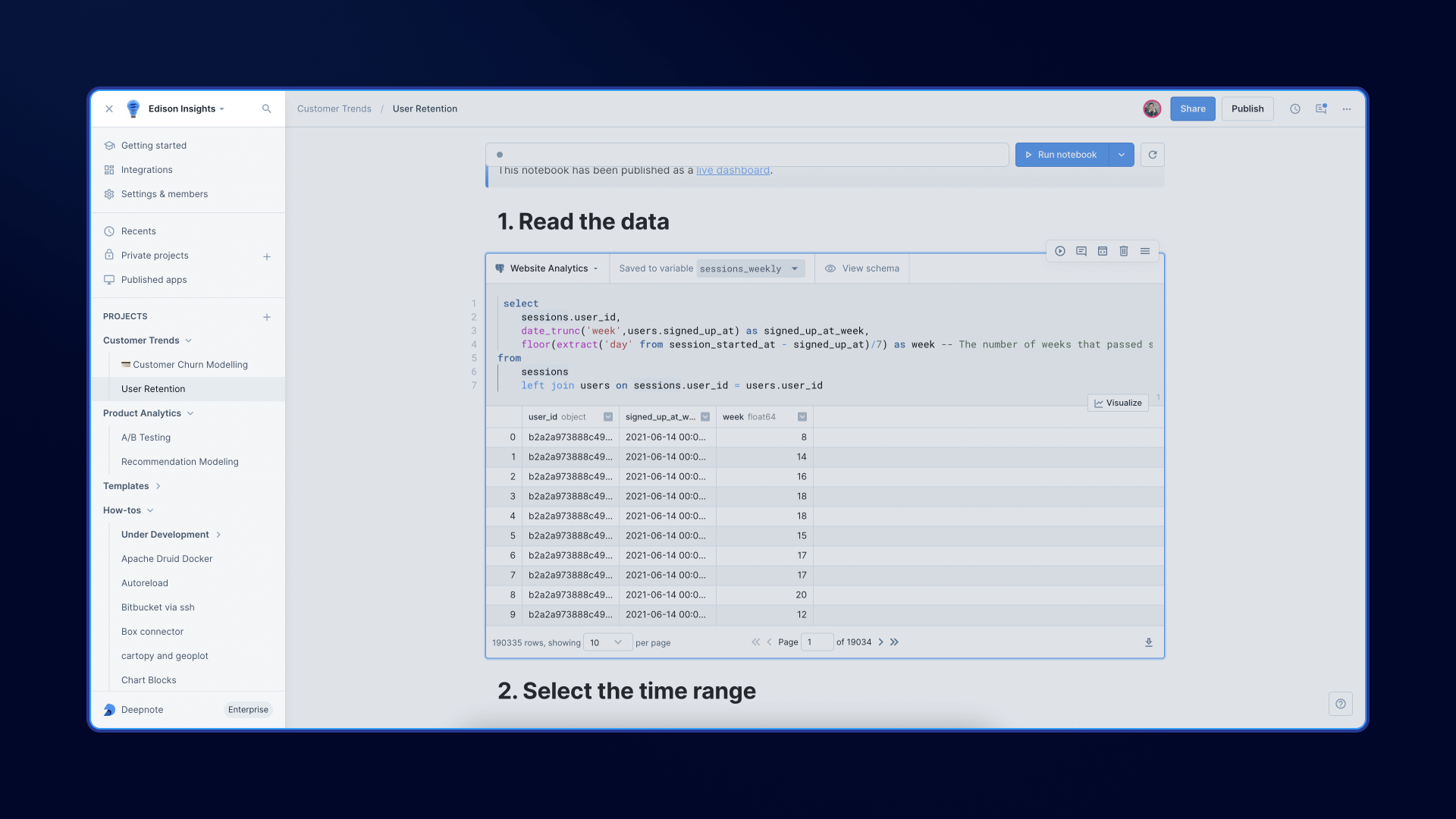 We are working on an exciting AI update - an autonomous AI assistant.
You can give Deepnote AI a goal, and it will work in our notebooks, writing code, running it, looking at the results, and continuing based on what are the results. This turns out to be extremely powerful, similar to ChatGPT code interpreter. As an added bonus, all the code and explanations persist in the notebook for you to review, tweak, and share with colleagues.
We'll be shipping this feature soon, with priority access given to our Team and Enterprise customers.