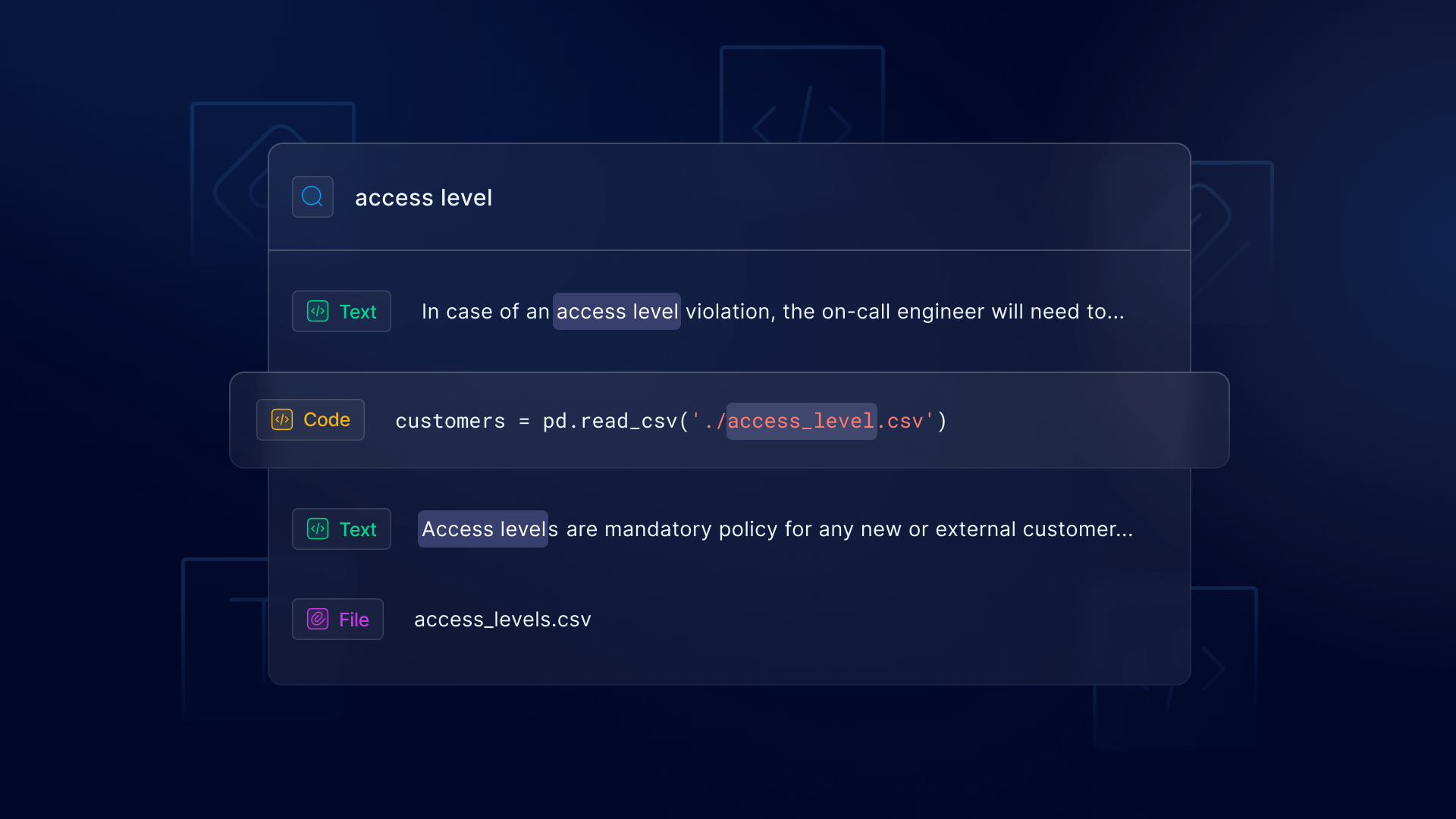 We have overhauled our search experience and now every piece of Deepnote information you need is always at your fingertips. Save countless hours and build on your organizational knowledge instead of starting from scratch every time.
Whether it's metadata, code, titles, or comments, you can now effortlessly find the exact information you need by hitting Ctrl + K (or ⌘ + K on Mac) and typing in plain language what keywords you are looking for.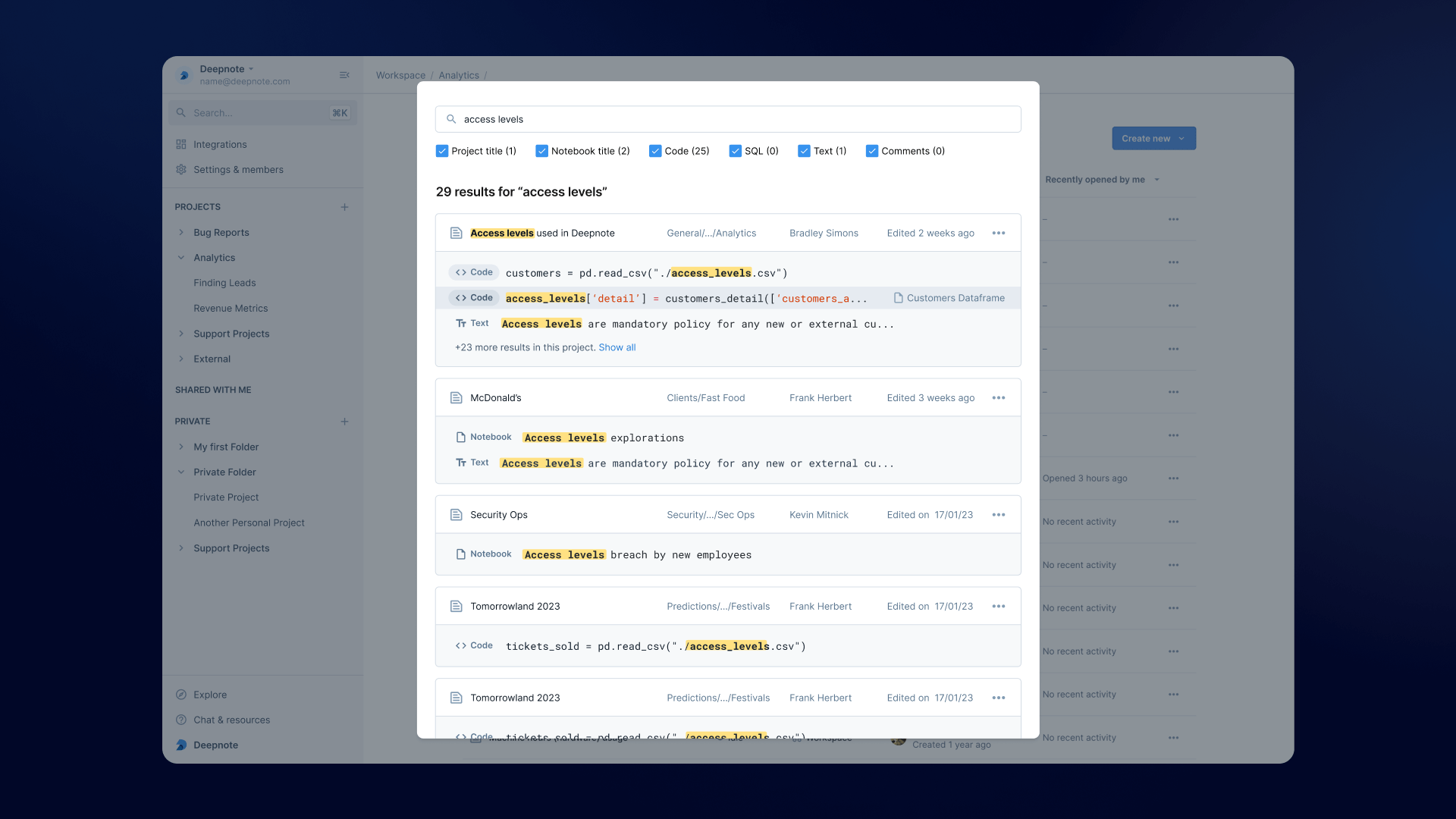 In addition to monthly payments, you can now upgrade to our annual plans and enjoy the full power of Deepnote at a 20% cheaper price than the monthly option.