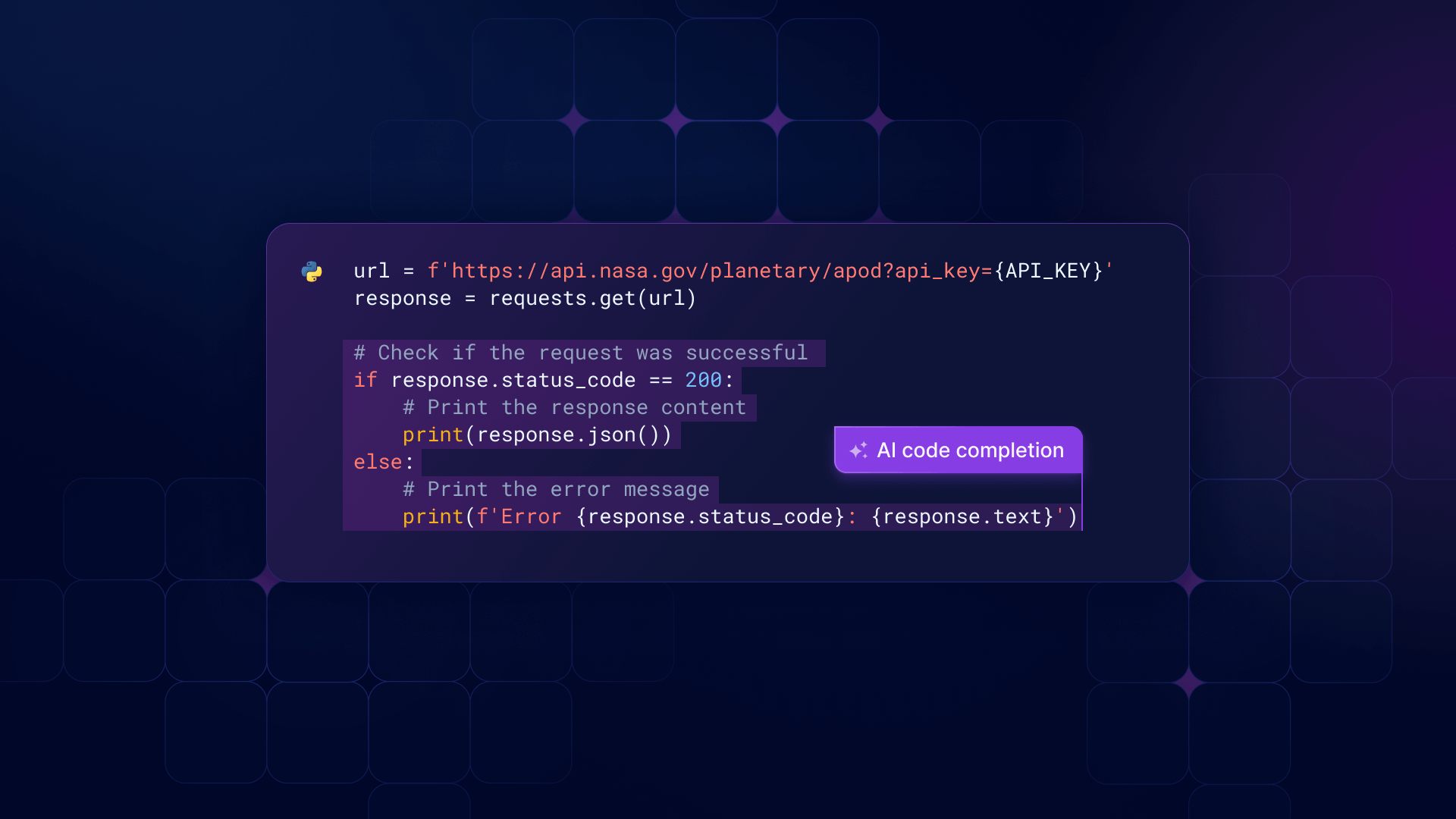 We are thrilled to announce that Deepnote's AI Copilot is now available to all Team and Enterprise customers. After a highly successful closed Beta period, where participants reported a massive productivity boost, we're now ready to bring this game-changer feature to public availability - making Deepnote the first data notebook with fully integrated AI code completion.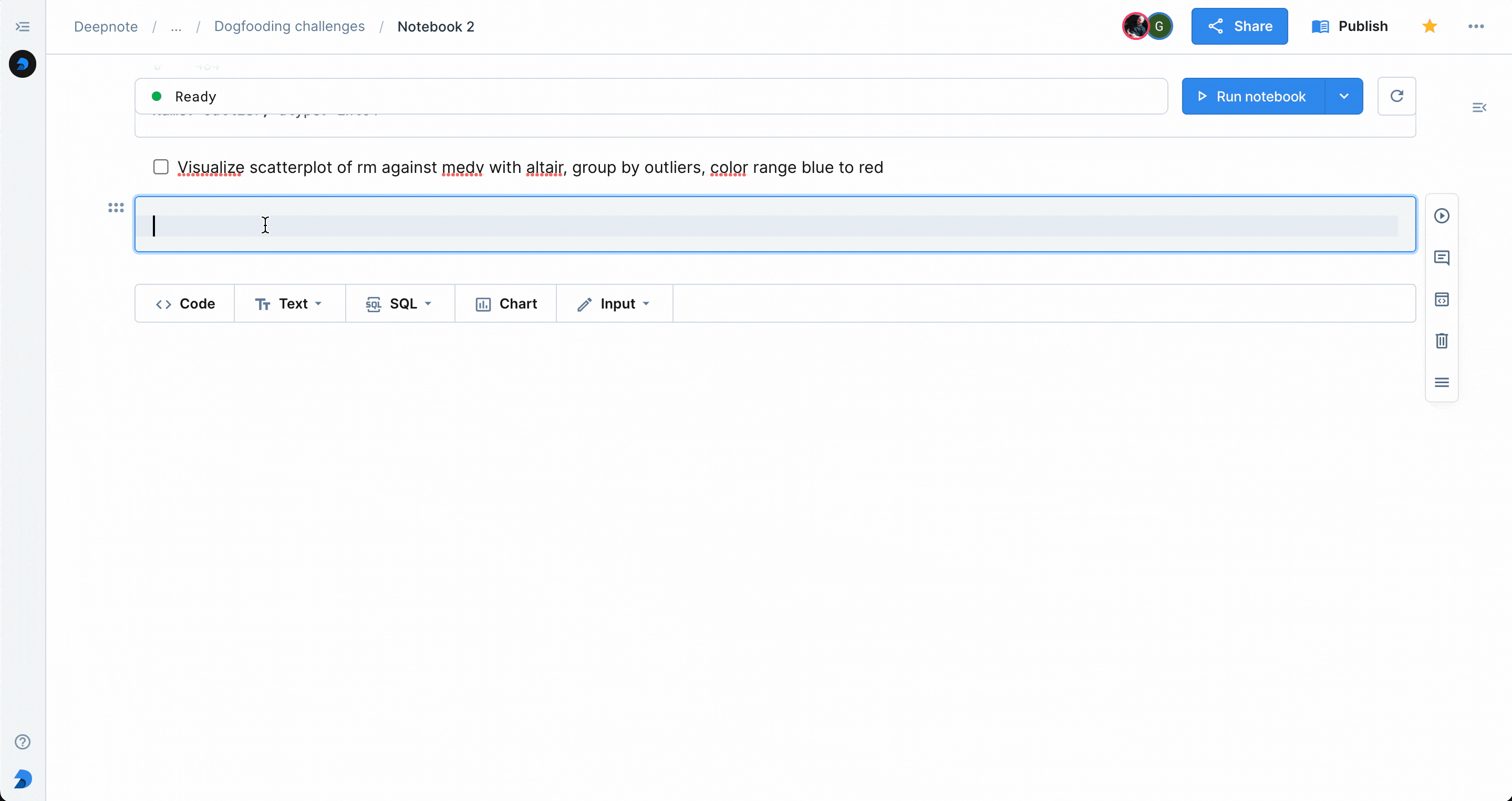 Our AI Copilot not only provides code suggestions with lightning speed, but also offers you a tailored experience that understands the full scope of your notebook. The more text and code you write as context, the more relevant code suggestions you will see. With this tool at your disposal, you can focus more on the big picture, letting the AI handle the more repetitive and tedious parts of coding tasks.
This milestone is part of our ongoing commitment to empower our users with AI-enhanced tools. We're already developing more advanced features that will redefine the way you work with data notebooks.
Learn more about the future of Deepnote AI in our blog article.
You can now access the add block menu by pressing / in text blocks. This familiar shortcut makes it much easier to add different kinds of blocks to your notebook without reaching for your mouse. You can also use it to swiftly convert from one type of text block to another.