SQL query caching is now live on Deepnote. It makes your SQL run faster and takes it easy on your database by smartly reusing the results for repeated queries. To start, go to the "Environment" section in your project and turn on the SQL cache. Alternatively, you can also enable it right from a SQL block after running a longer query.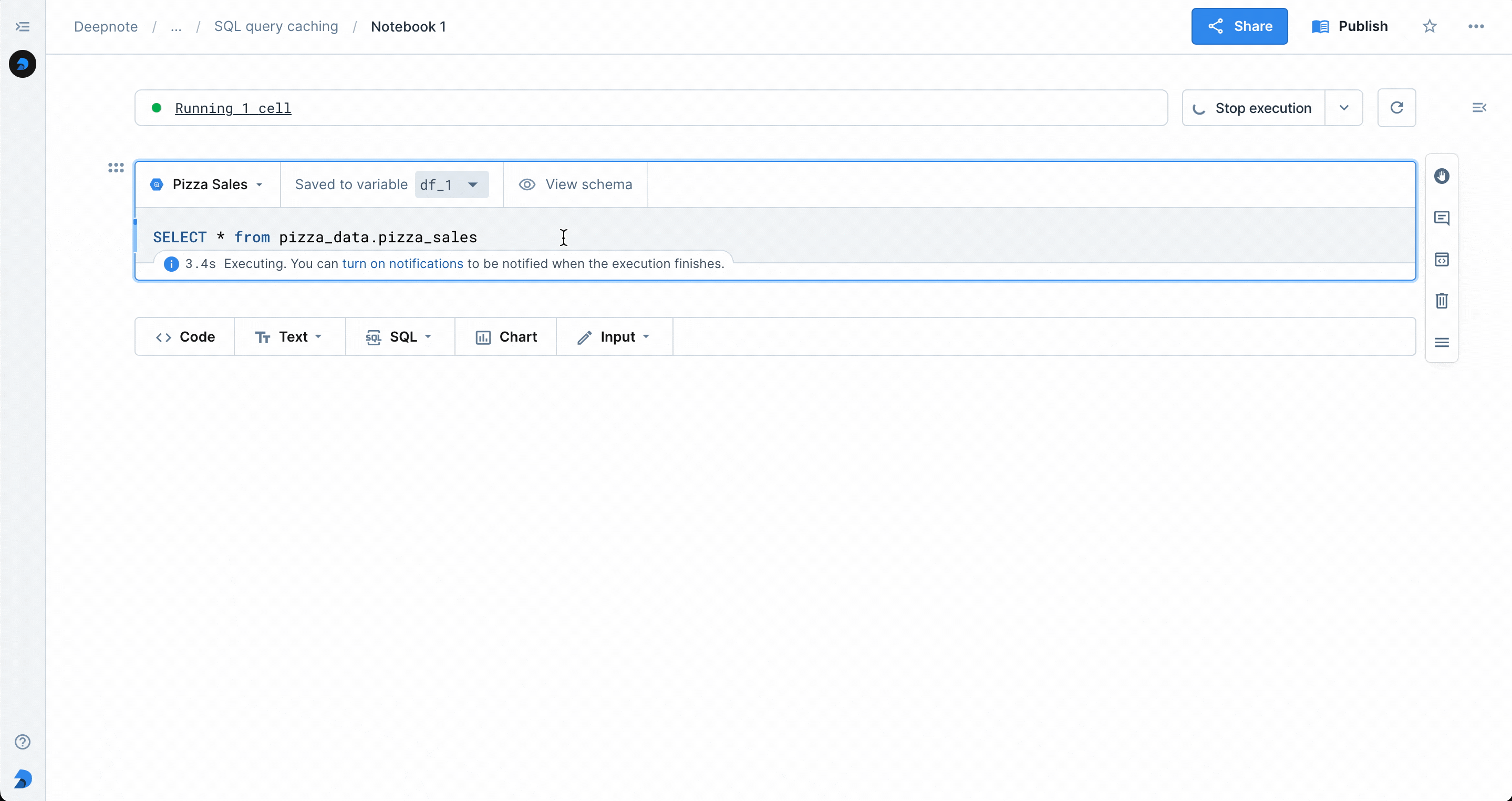 This is ready for you on our Team and Enterprise plans. Enjoy quicker analysis and cost savings!
Share project links in Slack, Twitter and other apps with confidence. Deepnote now prepares a pretty preview for each project so you know what's inside at a glance.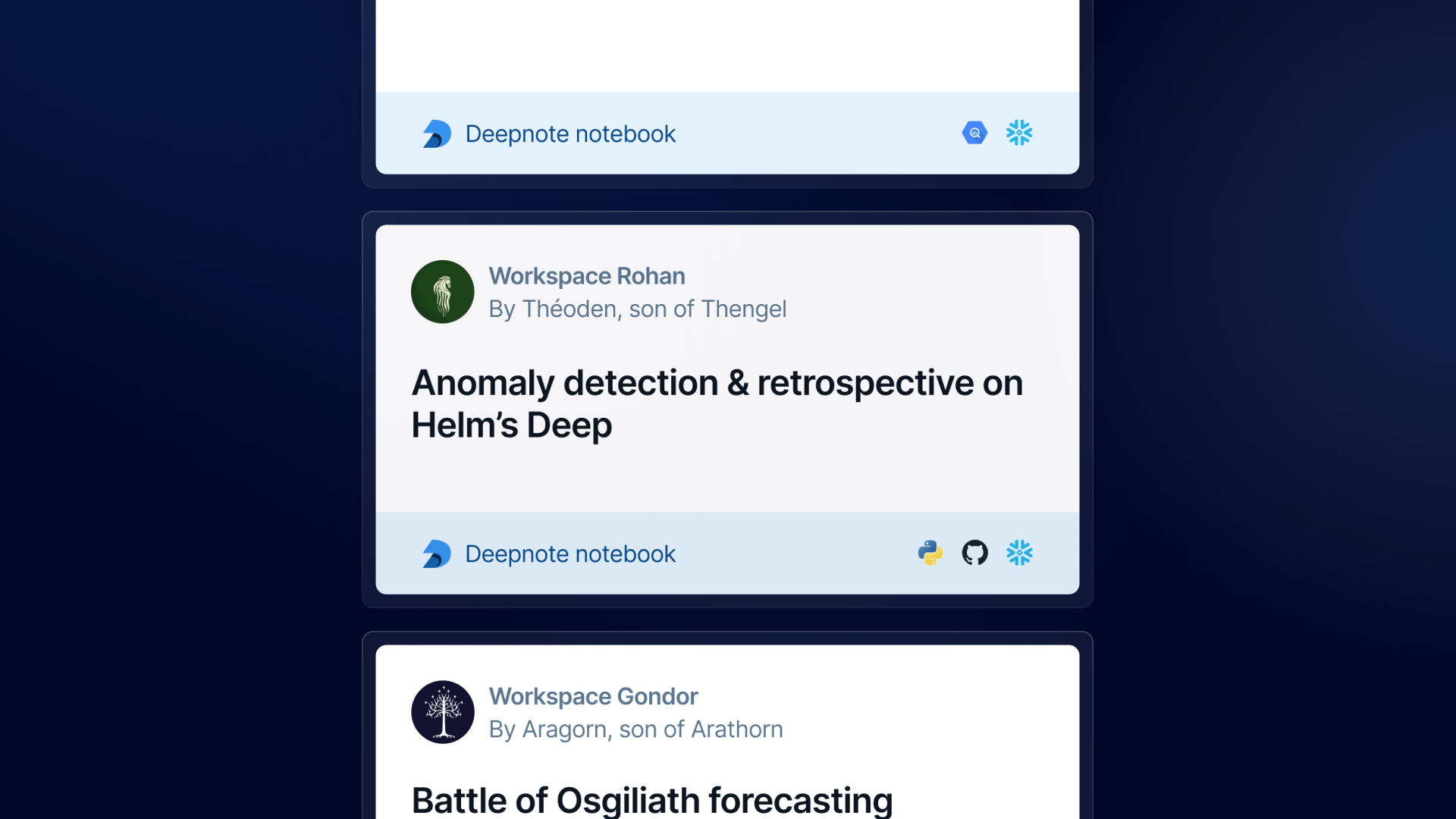 Link previews now display some useful metadata, such as the project name, author, environment and the types of connected integrations.