If you are attaching the same integrations, or using the same environment in most of your projects, you can save the project as a template that will remember all settings. To do that, click on the dropdown option of your project, and click "Add to templates". This template will be available workspace-wide to all collaborators and then can create a new project by hitting "New project from template".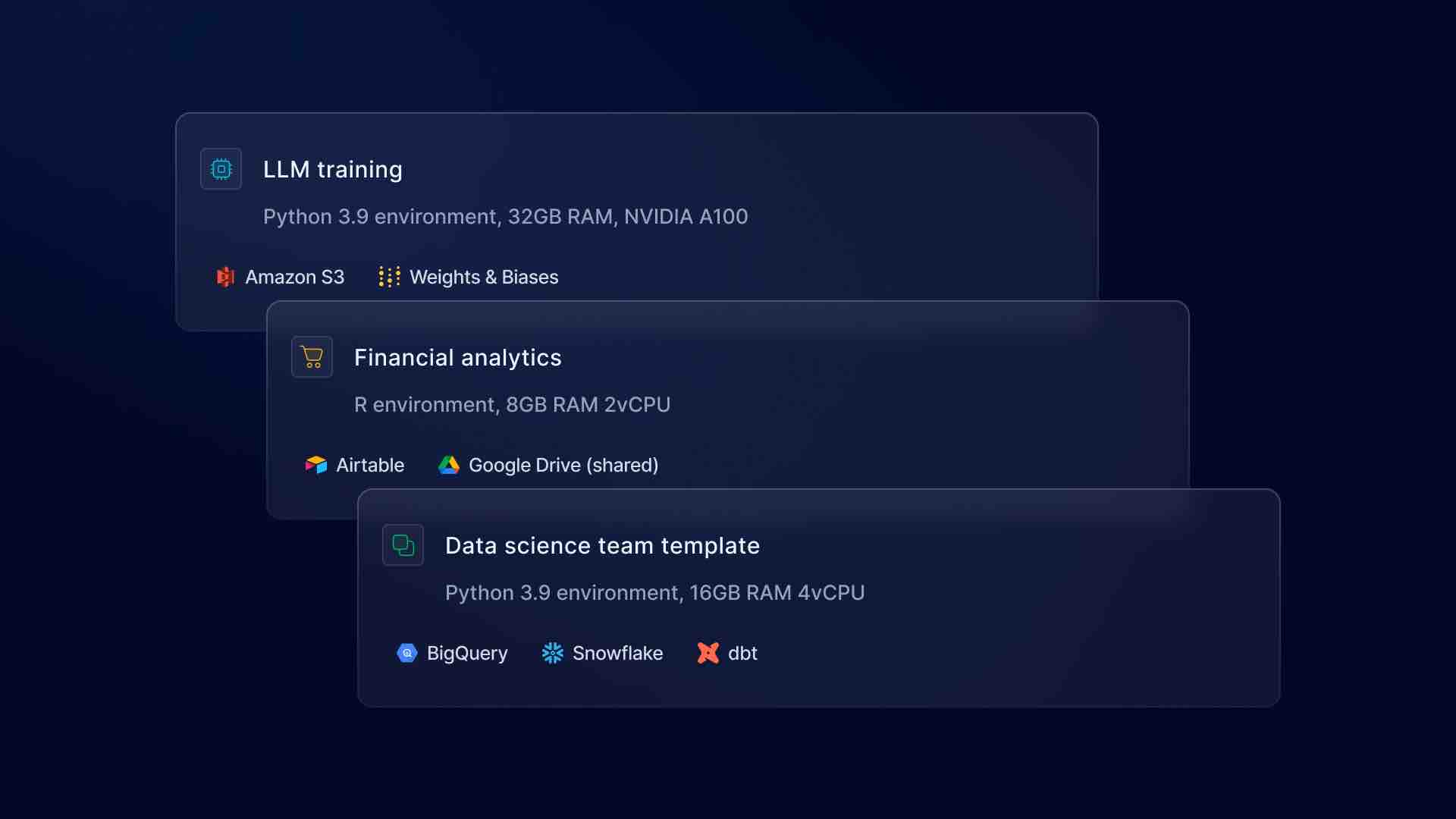 Under the hood, a project template is just a special type of project - this means that you can edit and execute notebooks in it. Once you convert a project to a template, you won't find it in your Workspace anymore, but in the "New project from template" option when creating new projects.
The Google Drive integration provides a convenient way to access your files. This new capability allows you to add shared drives as one of your workspace integrations, thus making it easy to access the files for your entire team. When creating a Google Drive integration, you can now specify the team drive ID. This ID can be found in the URL.
We've just added a splash of colors to your text blocks! Say goodbye to boring black and white and let your creativity shine with our new vibrant text options.
Simply highlight a piece of text and click on the color palette to choose from 7 new beautiful hues that can be applied.
Pro tip: you can use CMD + SHIFT + H to apply the last selected color.